Donate to the Canadian Scottish Terrier Club – Rescue
Canadian Scottish Terrier Club Rescue (Scottie Rescue) collects, houses, provides medical care and places Scotties to good and loving new homes. The cost of running a Rescue operation can be significant because Rescue volunteers will respond nationally to any Scottie or their owners needing assistance.
The Rescue operation places surrendered Scotties based on a suggested donation and frequently the cost of retrieval, care and placement far exceeds the donation. We keep our Rescue costs to a minimum with volunteers providing/donating their time, efforts, services and supplies (gas, time, travel etc.) but this does not make for a healthy Rescue operation.
The Club is not a registered charity and does not issue tax receipts. The Club Rescue accepts donations which are used to keep the costs associated with Rescue going for future years
If you would like to donate to the Canadian Scottish Terrier Club Rescue, please do so by the following payment methods:
---
Cheque:
Send a cheque, made payable to CSTC, and please add Rescue Donation in the memo section of your cheque, to the following address:
Canadian Scottish Terrier Club, Attention: Treasurer, 37 Lippincott St W., Toronto, ON M9N 1B3
---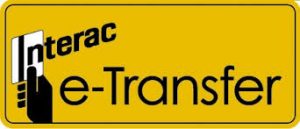 Log into your financial institution and send an interact e-transfer to: [email protected].
NOTE: Please set the security question to be: Name a Dog Breed with the answer being: ScottishTerrier (no spaces)
---

Please click on the Donate button below:
Thank you for your donation to the Canadian Scottish Terrier Club.
Hits: 1703