CSTC Rescue works with families and individuals with the surrender and adoption of Scottish Terriers.
Rescue is 100% volunteer and 100% not-for-profit. All CSTC Club members participate and support Rescue efforts and Rescue helps Scotties and their families with the process of surrendering their dog to a new and loving forever home.
If you are considering surrendering or are looking to take in a Scottie from Rescue please contact Scottie Rescue at [email protected]. All rescue emails will be responded to within 24 hours.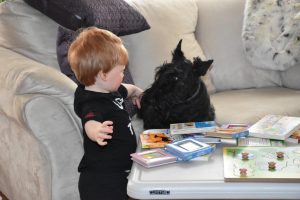 Rescue places Scotties that are surrendered to the CSTC Rescue to good and loving new homes. If you would like to know more about becoming a potential adopting family or individual or are ready to begin the process, please contact Rescue via email at [email protected].
If you would like to donate to the Club's Rescue, please click HERE
Hits: 12254